M179
Weight: 7.2kg (Including Accessories) Case size: W55x D32x H37cm
Accessories: Baby Cloth, Stethoscope, Thermometer, Baby powder

Notice the symptoms promptly!
Represent the neonatal vital sings precisely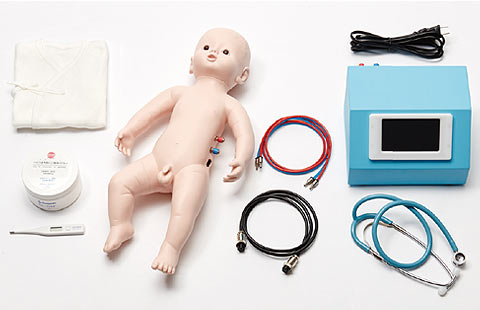 Features
1.Available in four languages!
(Japanese, English, Chinese, Korean)
| | |
| --- | --- |
| Language select screen | English |
| Chinese | Korean |
2.Simply set with touch panel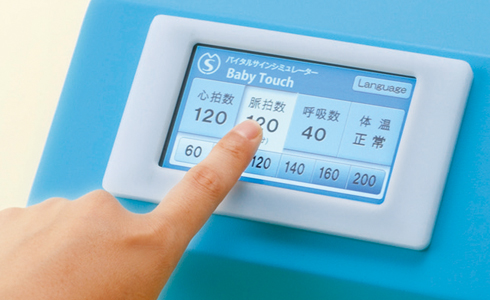 3.Can set vital signs (Heart rate, Pulse rate, Respiration rate, Body temperature) at 5~6 levels.
4.You can practice measuring the pulse of anterior fontanel, and checking of cryptorchidism (undescended testicle)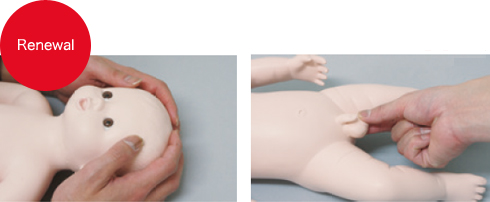 ---
Movie
---
Practice
The new born baby's body and texture of skin are reproduced by seamless doll.
You can practice as if you touch to actual baby.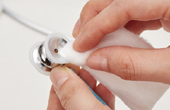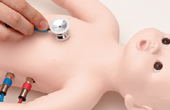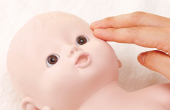 Superficial temporal arteries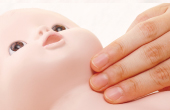 Carotid arteries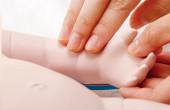 Radial arteries