To take the blood pressure properly, To listen to the sound by stethoscope correctly.
The industry's first wearable Blood Pressure Simulator.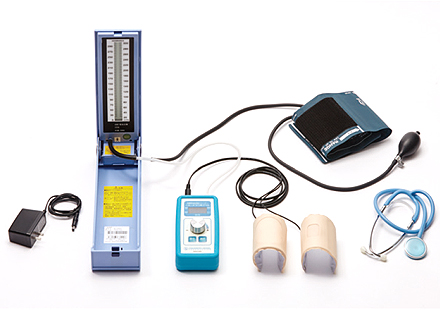 *Standard unit does not include sphygmomanometer.

---
Features
1. Fit simulated skins to the part of blood pressure and pulse.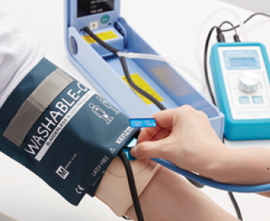 2. The pulse palpation on radial artery is possible.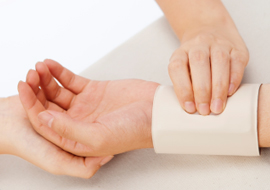 3. Korotkoff sounds.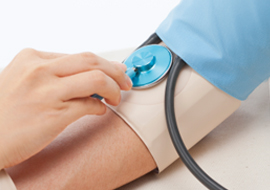 ---
Practice
Easy setting and operation.
A screen display is very simple. You can operate it easily by button and knob.
For both pair-training and self-training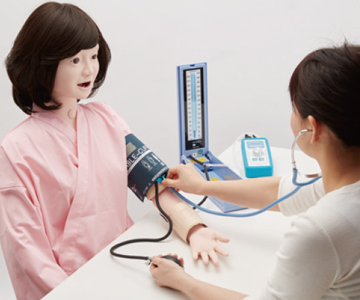 Self-training is possible by fitting the simulated skin on New TOMOKO - Nursing Training Manikin (M102) or Arm for Simulator (M182). It is useful for repeated practice.
M182

●Size/W60xD25xH23 cm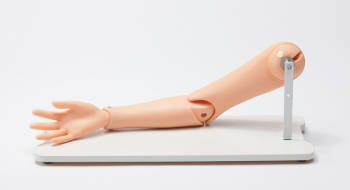 *M182 can be used for M118-1, M148-3, M178, M181, M183, AM-1, AM-2
M178-1