M102
Nursing Simulator Doll

Accessories: Wig for shampoo, Pajamas, Lubricant oil, Baby powder, Catheters, "Veinmate" 2, Simulated gastric fistula catheter,Exclusive tape (2pieces), Pseudo tracheal cannula



Good flexibility and soft texture facilitate realistic nursing practice.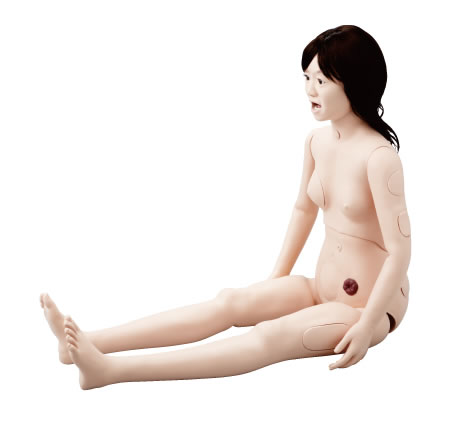 ---
Movie

●Posture change
●Intramuscular injection
●Intravenous injection / Blood sampling
●Oral hygiene
●Gastrostomy care
●Central venous nutrition
●Stoma care
●Tracheotomy care
●Changing pajamas
●Transportation
●Bed bath
●Suctioning
●Urinary catheterization
●Nutrition (oral/nasal)
●Enema administration
●Manual disimpaction
●Intestine lavage/Gastric lavage
●Assisting excretion
●Restriction
●Fomentation
●Bandaging
●Shampoo
---
Practice
Tracheotomy care
Suctioning
Gastrostomy care
Central venous nutrition
Nutrition (oral/nasal)
Intestine lavage/Gastric lavage
Urinary catheterization

Enema administration
Stoma care
Posture change
Oral hygiene
Intravenous injection
*Intravenous injection practice can be practice by using included "Veinmate" 2.
Accessories



"Veinmate" 2 (one unit only including a Irrigator and a Belt)
Wig for shampoo
Pajamas
Lubricant oil
Baby powder
Exclusive tape (2pieces)
Catheters
Balloon catheter 14Fr
Gastric catheter 10mm
Parenteral catheter No. 4
Nelaton catheter 15EG
Nelaton catheter 8EG
*Training equipment other than the above five items is not included in this product.
*"Veinmate" 2 (one unit) is included in New TOMOKO.
---
Specifications
| | |
| --- | --- |
| Height | 160cm |
| Weight | About 17kg |
| Material | Silicone |
---
M102-1
Interchangeable with male genitalia model
Weight: 0.5kg/unit
Accessories: Irrigator, Intestines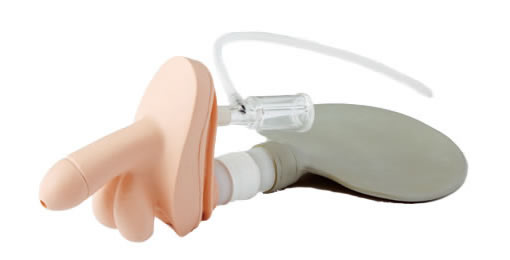 <Irrigator stand is sold separately>
M101-5

Material/Nylon