M175
Weight: About 15kg
Case size: W68 x D34 x H32cm
Accessories: Pseudo sputa, Pseudo tracheal cannula , Baby powder , Lubricant oil , Container for mixing pseudo sputa, Muddler for mixing pseudo sputa , Syringe with tube , Silicone cap , Flushing funnel , Flushing tube , Tray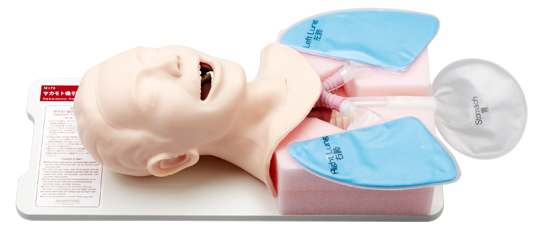 Basis of respiratory management Endotracheal intubation can be learned.
This model is a simulator with a lifelike texture, and various suction methods can be learned.
The suction of secretions not only in the oral/nasal cavities but also in tubes inserted via the oral cavities is possible.
Since the trachea has already been incised, suction with trachel cannula insertion can also be performed.
---
Features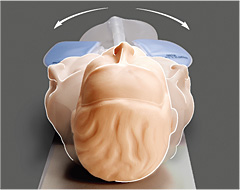 The head can be moved to the left and right
---
Practice
Various types of suction training are possible
| Suction of secretions in the oral cavity | Suction of secretions in inserted tubes |
| --- | --- |
| | |
| Suction of secretions in the nasal cavity | Suction of secretions in the tracheal cannula |
| --- | --- |
| | |
| Washing | |
| --- | --- |
| Washing of the bronchi | Washing of the oral cavity |