M201
Weight: Total approx. 8.7 kg
Abdominal weight: Approx. 6 kg (750 g x 8 pcs.)
Breast weight: Approx. 1.5 kg (750 g x 2 pcs.)
Suit: Nylon 100%; Weight bag: Nylon 100%; Weight contents: Iron, urethane
Accessories: Weights (750 g x 10 pcs.), Storage bag x 1

Experience 24 hours a day what it is like to be pregnant with the Pregnancy Experience Suite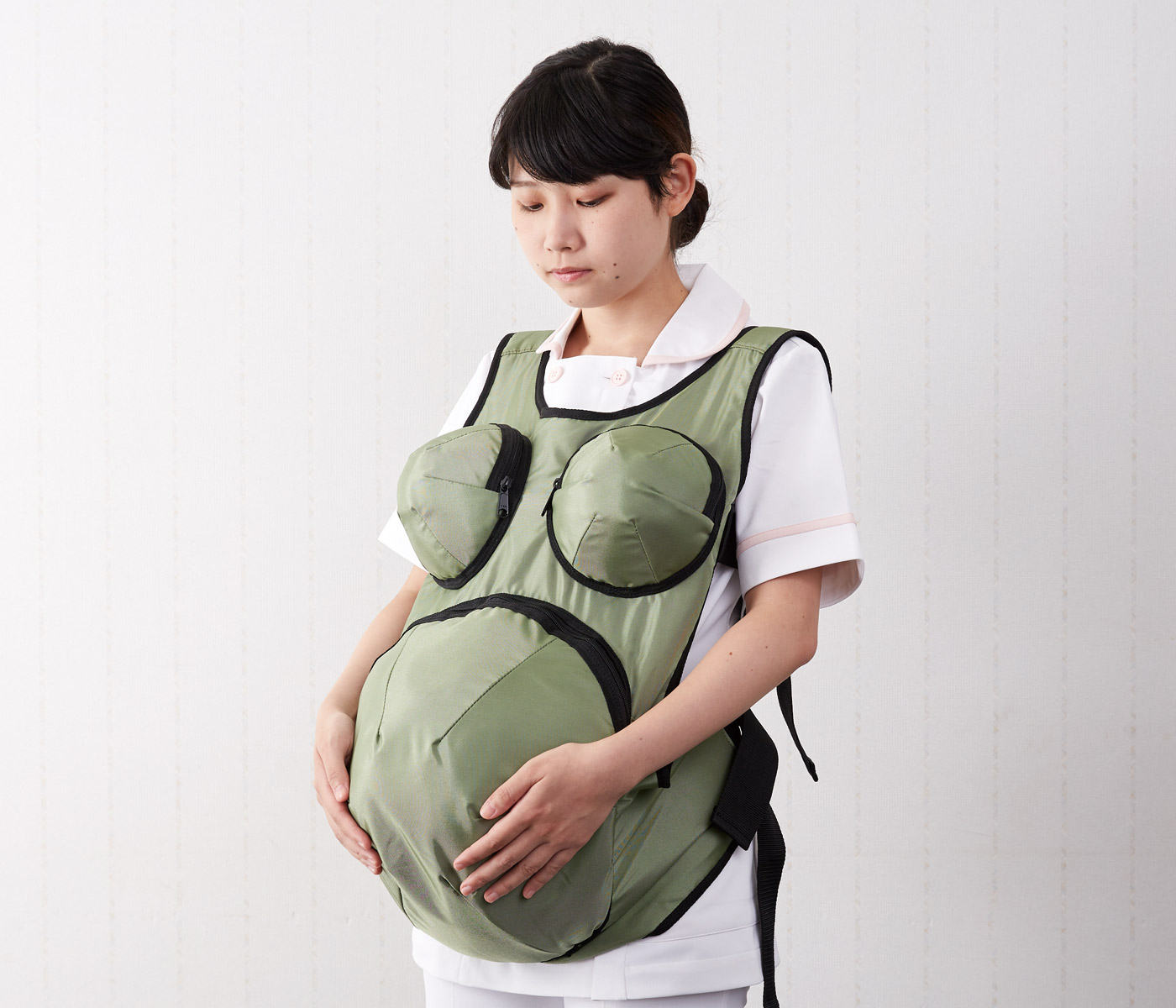 ---
Feature
1. Free design size which can be fitted easily to either men's or women's bodies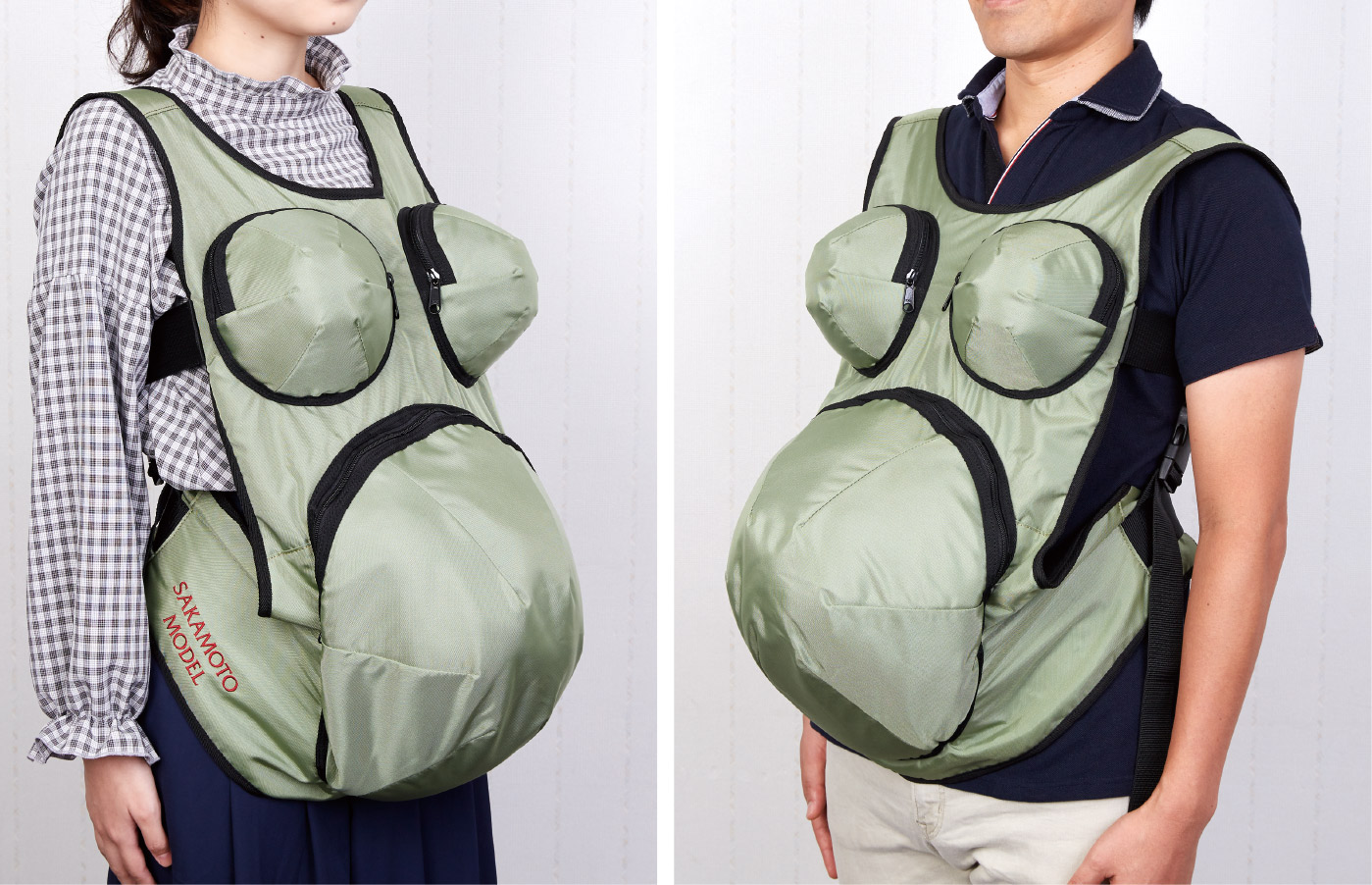 Cord lengths can be adjusted so that the suit can be fitted easily to either men's or women's body styles.
The simple design lets the suit fit itself just by tightening the buckle.
2. Adjustable weights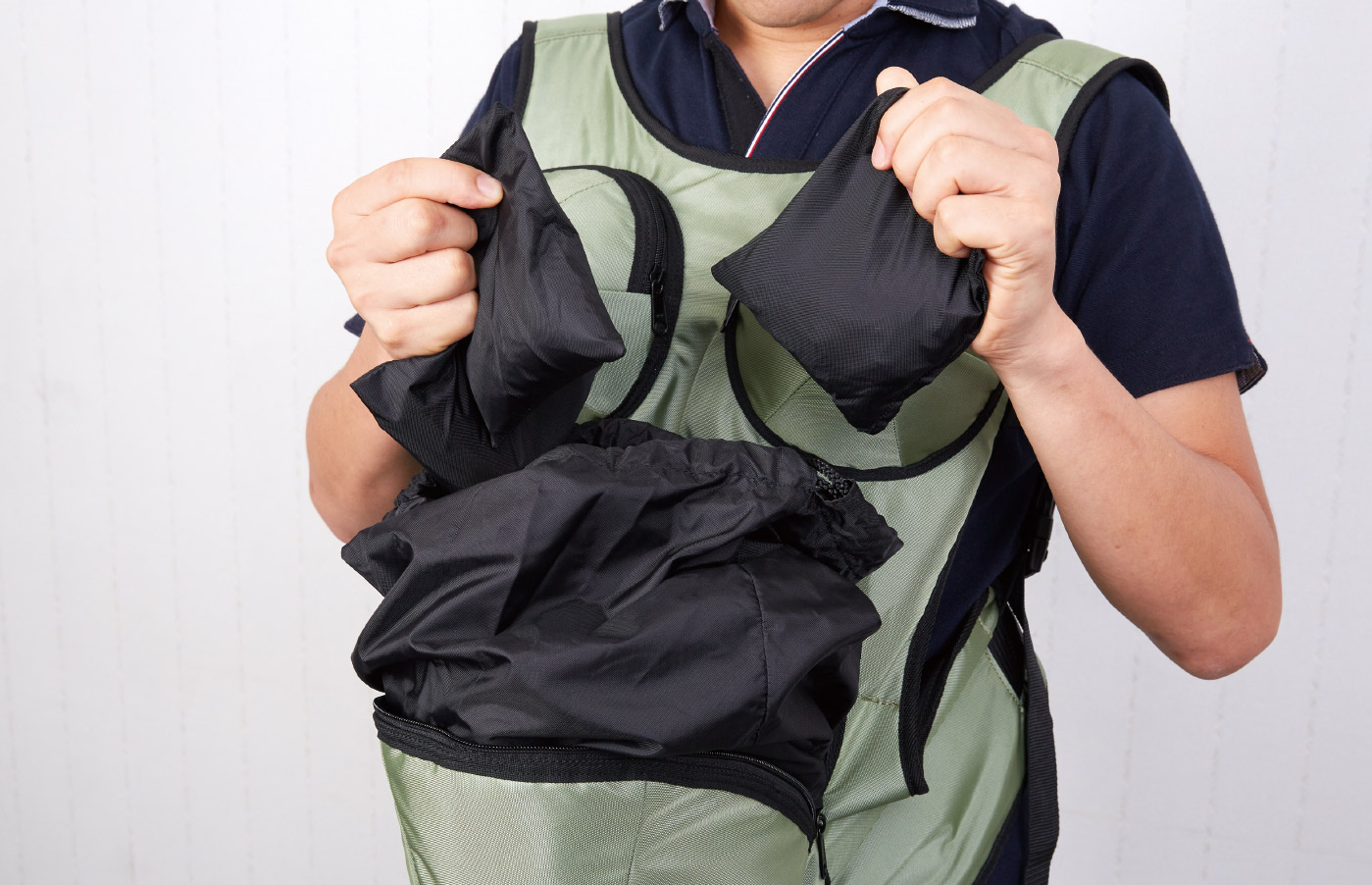 The weights in the breasts and abdomen can be inserted and removed so that you can adjust the total weight during training.
3. Buckle type which does not get caught in hair or clothing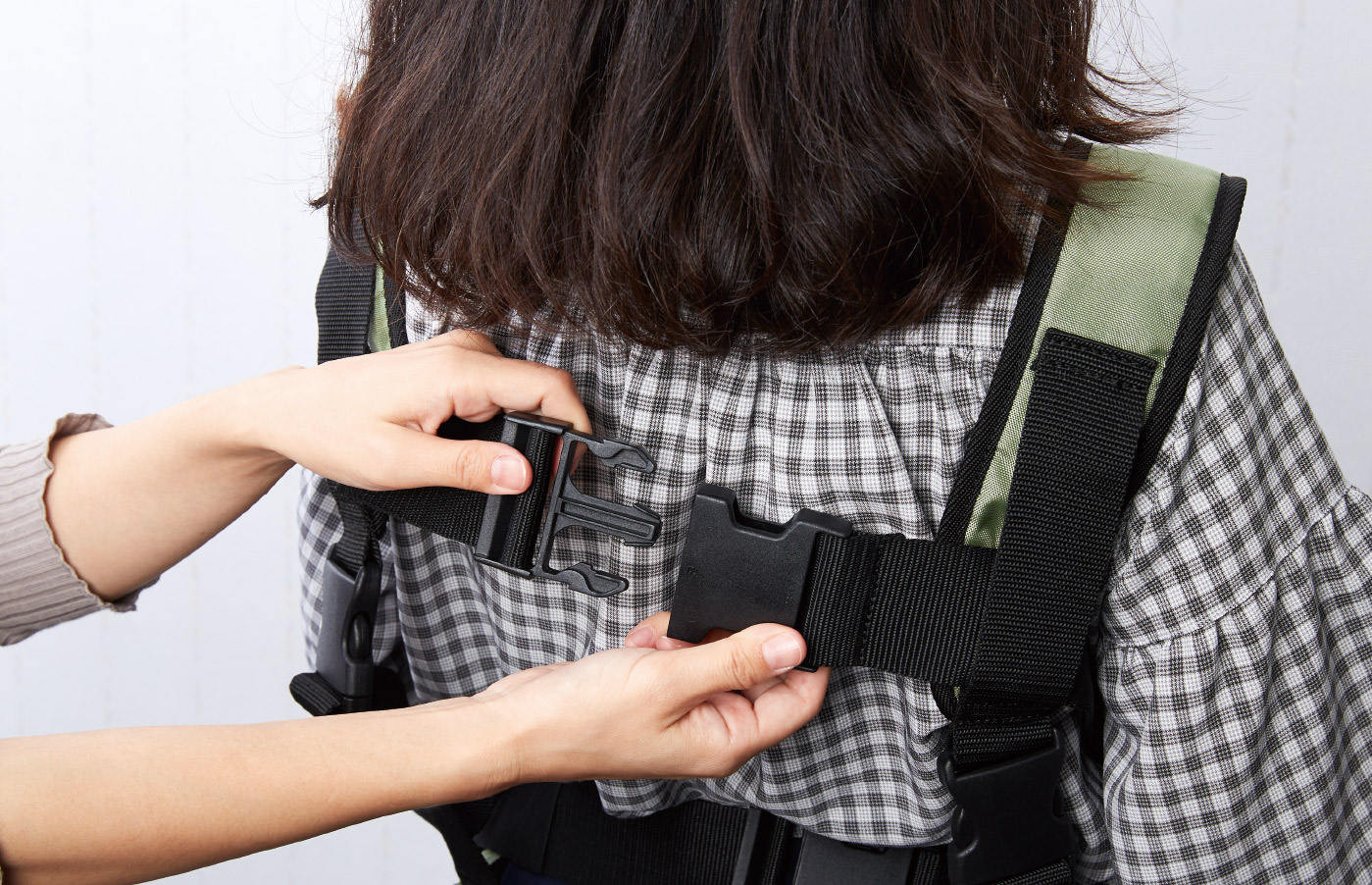 Uses Sakamoto's original fitting method.
This eliminates any discomfort from the product's belt fittings getting caught in hair or clothing.
4. Washable so it can stay clean at all times
The experience suits may be worn by many different people.
Because the suit itself can be easily washed, it can be kept clean so that you can always use it with confidence.
(Remove the weights from the suit before washing.)
---
Practice
Experience being pregnant for the whole day with the Pregnancy Experience Suit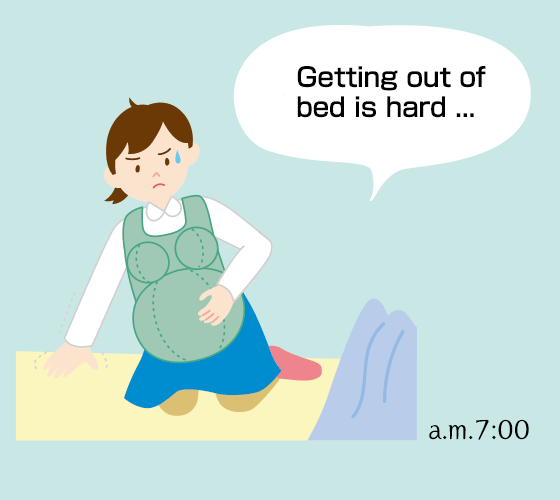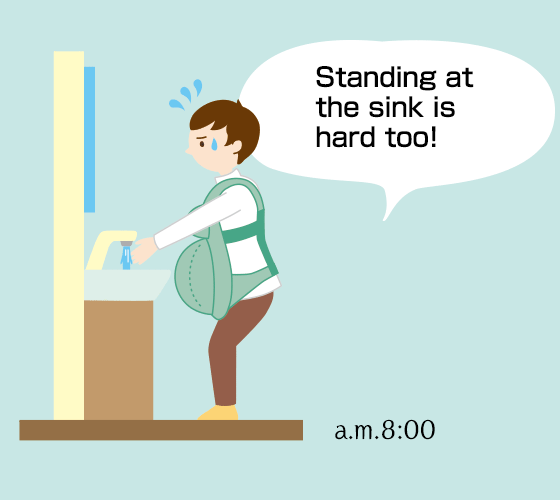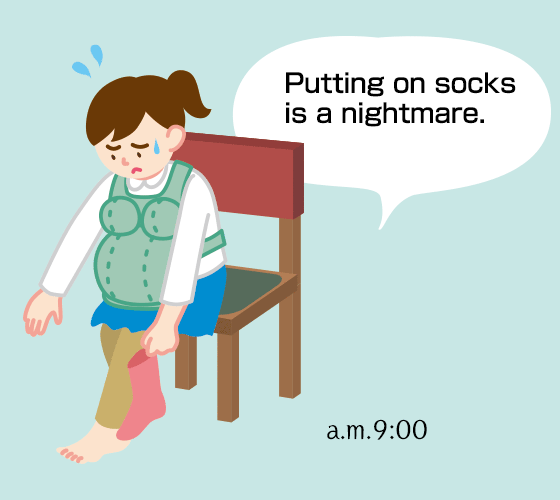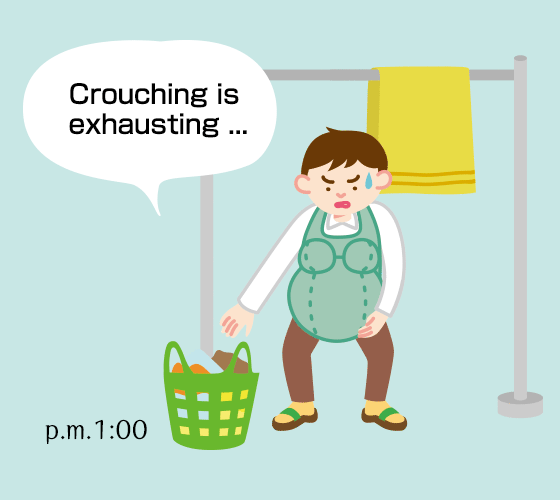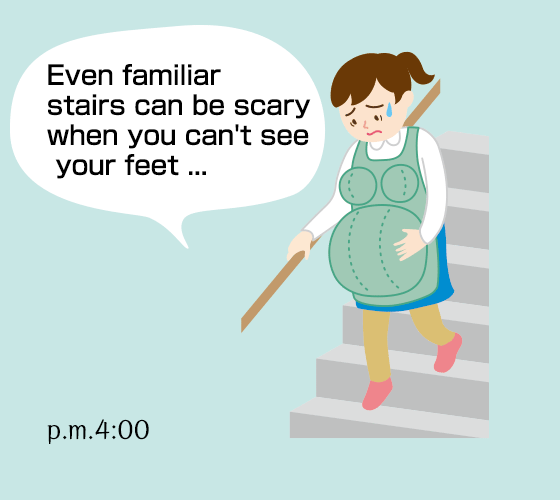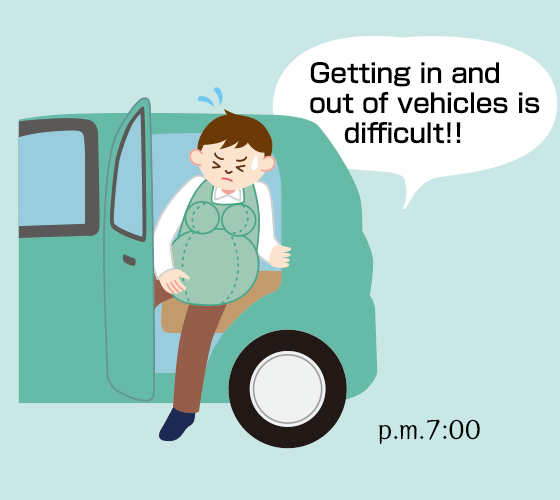 ---
Sold separately
Pregnancy experience suit apron
Material: Polyester 65%, cotton 35%