M205
Sakamoto I.V. Injection Trainer with Overswelling Vi-Pa

●Weight :Approx. 3.5kg ●Case size: 45(W)×27(D)×20(H)cm 
●Accessories: Arm model with injection pad x 2, Tank with integrated pump, AC adapter, Vein and nerve sheet x 2, Spare stopper cap x 3, Cup, AA-size batteries x 4, Cardboard case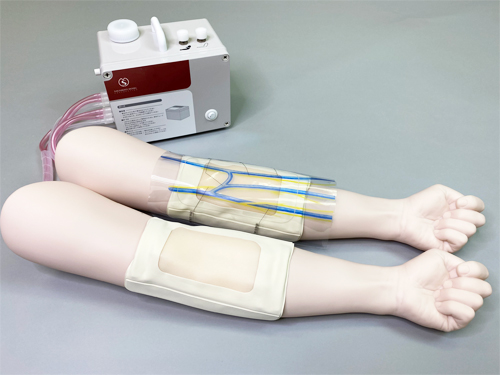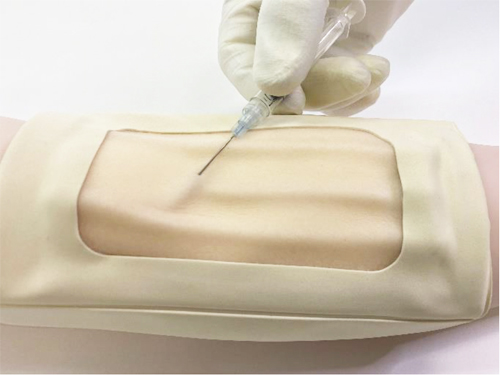 ---
movie
---
Features
1. Blood vessel overswelling function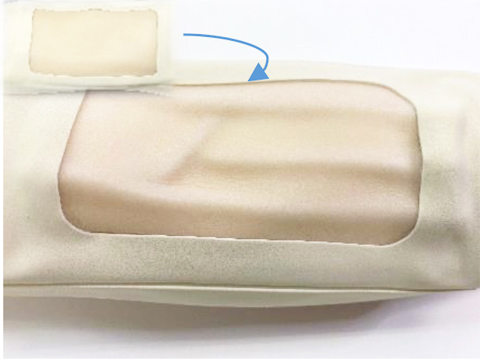 The blood vessel pad includes a new medial cutaneous vein whichdoes not leak even after being injected 10,000 times (from our test results). Because it does not leak, pad replacement costs are almost negligible. When the overswell button on the pump is pressed, the blood vessels swell as shown in the photograph.Of course injecting and drawing blood is possible during overswelling.
2. Injection pad is suitable for using for a variety of procedures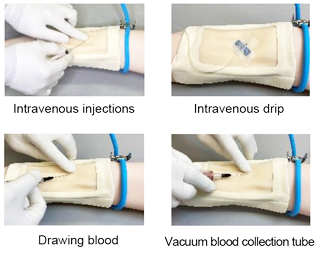 The injection pad has been developed and included to allow training in a variety of different intravenous injection procedures. Of course it can be secured with tape, and backflow checking is also OK. The accessory sheet can also be fitted to make it ideal for acquiring knowledge of anatomy too.
3. Tank with integrated pump with a variety of roles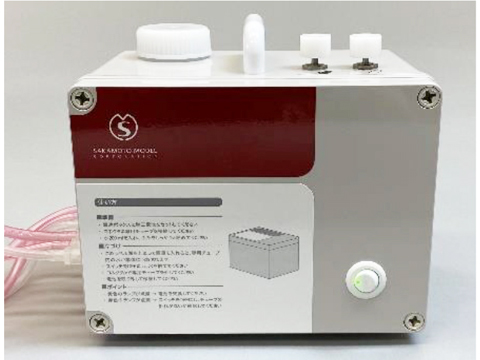 The pump adjusts the rate of simulated blood flow with a a single button and the tank collects the blood. This integrated structure greatly reduces the space required for training. When cleaning up after training, all that is needed is to tilt the pump backward to return the simulated blood in the blood vessels to the tank. Cleaning up takes very little time at all.