M181-3
Quantity/5 pieces/set
Accessories/Exchangeable blood vessel (normal) 10 pieces,
Stick for exchange vessels 1 piece, Cardboard case
<Undiluted artificial blood 100 cc sold separately>


Introducing a new compact size I. V. pad!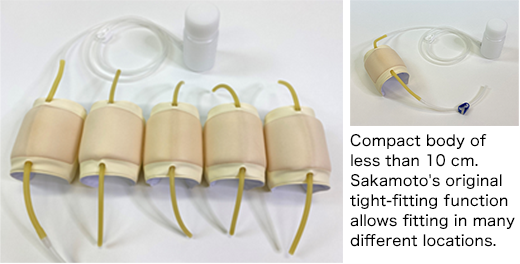 ---
Features
Compact for use anywhere!

1.Open

2.Wrap tightly!
Easy vessel change. Easy maintenance.
*Images shown here are for the M181. (The feeling of size differs from the mini, however features are the same.)
---
Practice
Can be fitted in a variety of locations!
Suitable for training in intravenous injection, drawing blood and intravenous drips!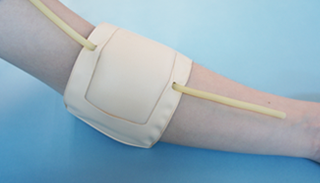 When fitting to elbow joint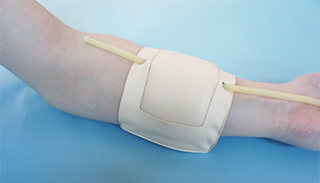 When fitting to forearm
The feeling of fitting against the skin makes it possible for both
the one doing the injection and the one receiving it to feel the "fear".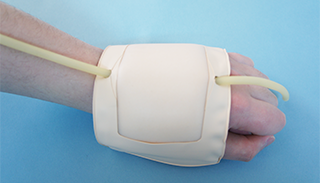 When fitting to back of hand
It can be secured with tape in all locations.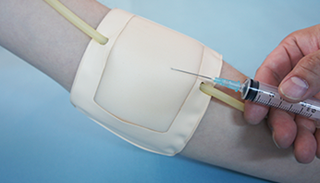 When injecting
No needle marks remain on the skin.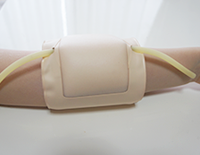 Also ideal for injection training on children.